Learn how to use CL's College Network now
---
Welcome to CL's College Network (CCN)! Now you can apply to numerous colleges with absolute ease by filling just one application form.
Here is your 4 step Guide for applying to colleges with CCN
Step 1 - Form Filling
Start off with filling up the application form by going to My Form given in the Navigation bar

Once the form is completely filled and saved, you can apply to colleges by just a click of the button!
---
Step 2 - Choose your domain
CCN brings to you MBA, Law, BBA and Engineering colleges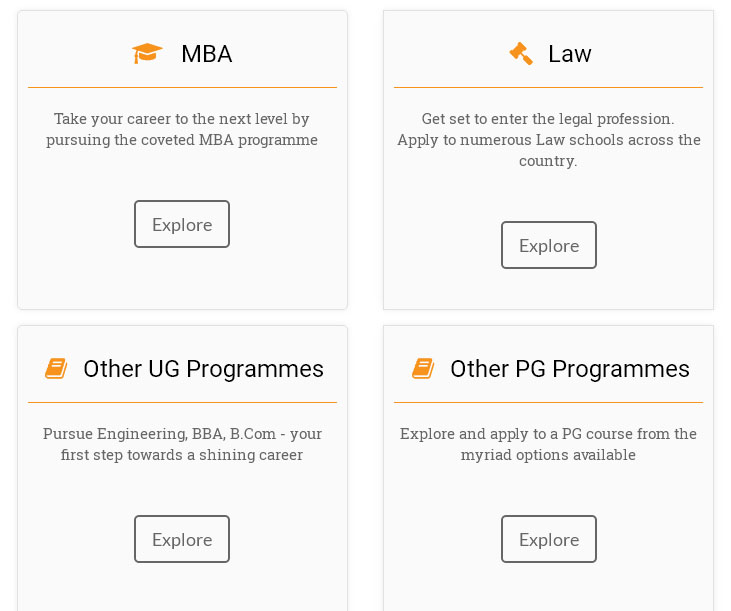 Each domain has an assortment of good colleges that are eager to shortlist you. Choose the domain you wish to apply for.
---
Step 3 - College Finder
To apply to a college, visit the College Finder given on that domain's page. For this demo, we're in the MBA domain.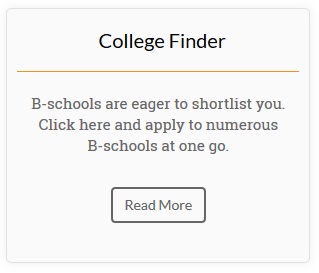 Once inside the College Finder, setup the filters as per your choice

---
Step 4 - Apply to the Colleges
Based on your filter choices, the College Finder will show you all the possible colleges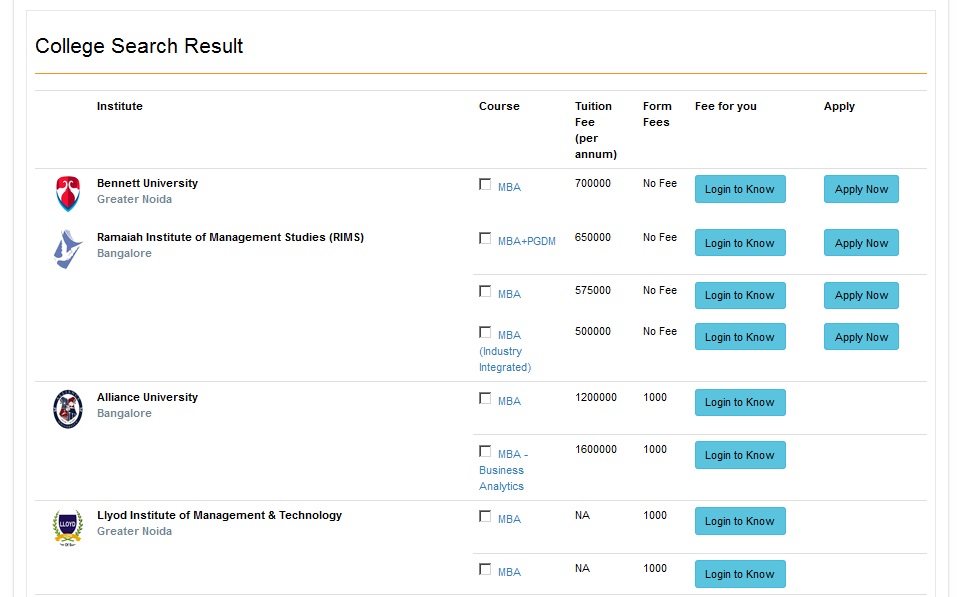 All you've got to do is - go ahead and apply!