25,000+ IIM calls in CAT 2017

Toppers in CLAT, AILET for 11 consecutive years

Why Career Launcher, Baroda?
Since its inception in 2016, Career Launcher, Baroda has built a reputation for success and reliability. Our team comprises faculty members from top-notch MBA and engineering institutions. We have successfully sent hundreds of students to IIMs and other top B-schools, as well as to the top national law schools in the country. Our outstanding results, year-on-year, are a true reflection of our excellence. Apart from classroom teaching, we also counsel students on their performance; and help them improve their study pattern, perfect an exam-taking strategy, and achieve high scores.
Focus on academic excellence and technological innovation; along with deep-rooted domain expertise built over the years
Regularly updated study material, which consistently reflect any change in the exam pattern
Mocks that provide national-level benchmarking vis-a-vis a diverse profile of test takers
Training by a team of highly experienced faculty members
Personalized guidance and e-support for doubt clearing
Individual analysis for every test taker, covering every topic and section
Provision of taking tests from home at one's convenience
Individual SIS (Student Information System) account, providing access to GK updates, topic exercises, Test Gym, vocabulary building, and more
CL Baroda - Programs
We provide a number of training programs for students. Each one of them is designed to nurture potential and systematically prepare students to pursue, and achieve, their career dreams. Following are the training programs offered at Career Launcher, Baroda:
CL Baroda - Student Testimonials
Meet our team at CL Baroda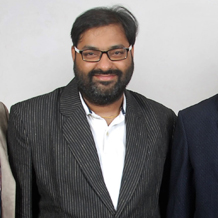 Chandrasekhar Karlapudi
Centre Director
Chandrasekhar Karlapudi
Recipient of the National Merit Scholarship for excellence in Academics. Graduated in Mechanical Engineering from National Institute of Technology, Kurukshetra. Trained thousands of students for competitive examinations. Dictionary and Word-origins are his passion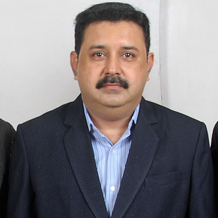 Anurag Shrivastava
Academic Director
Anurag Shrivastava
He is an Electrical Engineer from NIT Calicut, and holds an MBA from BIT Mesra. • Experience of 13 years in teaching and operations at various levels in different states. Senior faculty for Aptitude training and CRT, and is an 'Interview expert'. He is a great motivator and mentor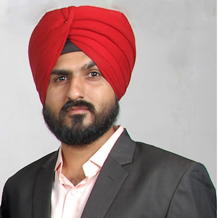 Amandeep Singh
Academic Director
Amandeep Singh
He is an Electrical engineer from M.I.T.M Indore. CRT experience in various campuses across Madhya Pradesh, Tamil Nadu and Gujarat. Experience of over 9 years in teaching for competitive exams with the best institutes in Indore, Coimbatore, Ahmedabad and Vadodara.