IMT Ghaziabad has released their notification regarding the admission process for their Post Graduate Program. You can fill the form for the same between 14th September and 27th November. You can find more information regarding the admission process here
Institute of Management Technology, formally known as IMT, is a deemed premier B-school which is approved by AICTE and topped the list of India's best B-schools multiple times. Established in 1980, the institute has its main campus situated in Ghaziabad, Delhi-NCR. Other branches of the institute are in Nagpur, Hyderabad and Dubai. It fosters managerial skills and knowledge by imparting education in the field of business, economy and commerce. The following programmes are offered by IMT Ghaziabad:
Post-Graduate Diploma in Management (PGDM) Programme
Two -year full time residential programme
Post-Graduate Diploma in Management (PGDM-DCP) Programme
Two- year dual country programme (Dubai- India)
Post Graduate Diploma in Banking and Financial Services (PGDM-BFS) Programme
Two-year full time AASCB accredited residential programme in business management
Post-Graduate Diploma in Management Executive (PGDM- Executive)
15 months programme for working professionals
Post Graduate Diploma in Management (PGDM –Part Time)
Three-year part-time approved and AACSB accredited programme for working professionals
Fellow Programme in Management (Ph.D.)
Four-year full time residential doctoral programme that can be extended up to five years.
Apart from the above mentioned programmes, the institute also runs several Fastrack certification programmes listed as under:
PG Program in Management
PG Program and Marketing
Executive program in business management
Executive program in blockchain
Post Graduate Programme in Management (PGPM)
50 alternate weekends residential programme for high performing executives
Eight-contact residential programme for high achievers: grooming leadership from within
Getting into IMT Ghaziabad(IMT-G)
IMT-G Results Accepted
For PGDM, PGDM DCP, PGDM BFS & MBA
For FPM
CAT/GMAT/GRE/GATE/UGC-NET
IMT Ghaziabad Eligibility
Eligibility For PGDM/PGDM-DCP
Applicants for all IMT PGDM must have a minimum three-year Bachelor's degree or equivalent with minimum 50 percent aggregate marks in any discipline.
Applicants who are appearing for the final-year degree examination can also apply.
The candidates who are in final year of graduation have to submit their certificates with pass and minimum 50% of marks in aggregate to the Academic Program Office of IMT. Failing to do so will result in admission being cancelled.
Eligibility for PGDM-Executive
Graduate in any discipline with at least 50% marks in aggregate + minimum 5 years' work experience after graduation as on 30th September 2020
Test Score(s) Considered : CAT 2016 – 2019 / XAT 2017 – 2020 Or GMAT taken after September 1, 2015.
To know more about eligibility, click here
Admission procedure and Selection criteria at IMT, Ghaziabad for PGDM/ PGDM-DCP
IMT selects students based on best scores obtained in CAT/XAT/GMAT.
Selected students are called four second round- CT-GE-PI. It has three stages

CRITICAL THINKING- there will be a 30-minute-long Critical Thinking Test, which will evaluate the candidate on three parameters - critical thinking, written communication skills and innovation & creativity.
GROUP EXERCISE- the candidates will be formed into small groups and will perform a Group Exercise
PERSONAL INTERVIEW- he candidate will have a personal interview of approximately 15 minutes, during which he/she will be evaluated on four parameters: domain knowledge, communication skills, versatility (extra-curricular activities / general awareness), as well as values & maturity

The final merit of the candidate will be a cumulative weighted average which has the Academic Scores, Work Experience and the scores obtained during the CT-GE-PI process.
Final admission in the course.
Admission procedure and Selection criteria at IMT, Ghaziabad for PGDM/ PGDM-DCP
Candidate is required to visit the official website and fill the registration form.
The candidate must enter educational credentials, contact details, industry experience etc and the score of CAT 2016-2019/ XAT 2017-2020 or GMAT taken after 01.09-2015.
After saving the form, candidate can proceed to remit the registration fees online.
Candidates eligible for the course will be shortlisted for interviews.
Applicant is free to submit the two or more scores. IMT will consider the best score at the time of application evaluation.
In case you are planning to take GMAT after completing your application, you need to inform in writing to the admissions team of IMT. You can send the email on admissions@imt.edu or  pgdmexecutive@imt.edu and attach scanned copy of your score card by 25-07-2020
Your application will be shortlisted based on your exam scores and overall academic profile.
Shortlisted candidates would receive a call for interview at IMT Ghaziabad.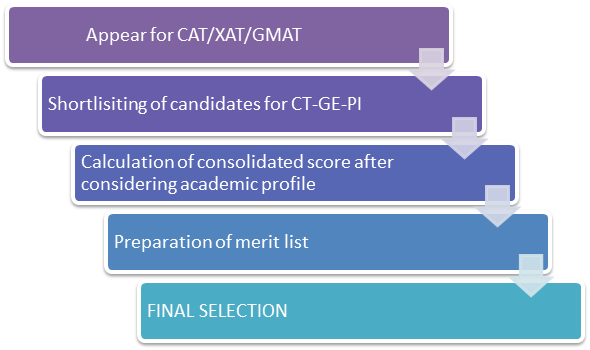 Fees
| | |
| --- | --- |
| Course | Amount |
| PGDM | Rs.17,55,000 |
| PGDM (Part Time) | Rs 6,00,000 |
| PGDM-DCP | Rs 17,55,000 |
| PGDM-BFS | Rs 17,55,000 |
| PGDM Executive | Rs. 15,00,000 |
Inside IMT Ghaziabad
IMT Ghaziabad Diversity:
The pie-charts below show the diversity present in IMT-G (Batch 2018-20) in terms of work experience, educational background, gender, and specializations chosen while at IMT.
Graduation background Diversity
The batch of 2018-2020 is dominated by students from engineering background.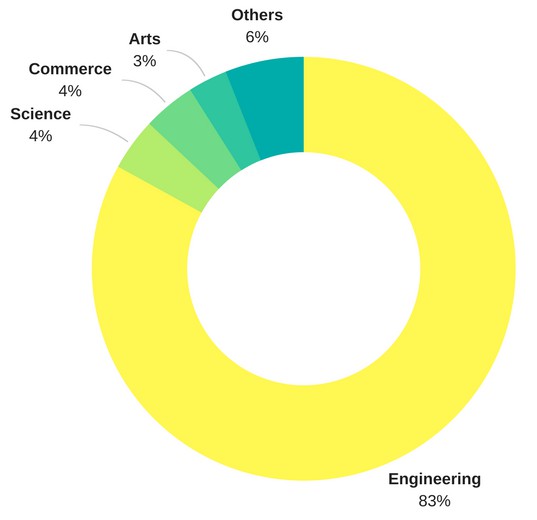 Work Experience Diversity
There are a good number of fresher candidates at IMT, they form 25% of the impressive batch size.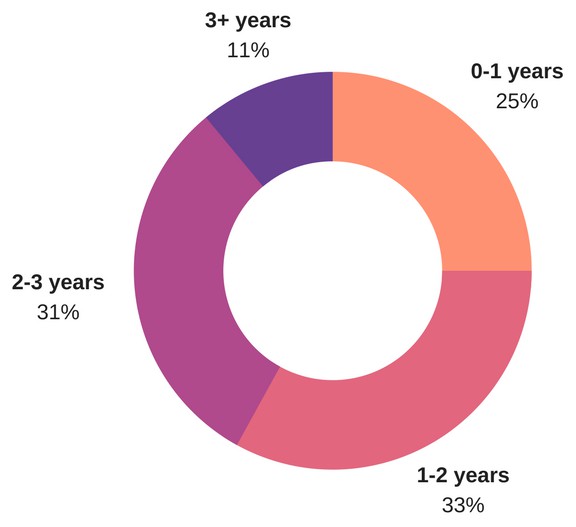 Gender Diversity
The batch of 2019-21 is dominated by students from engineering backgrounds.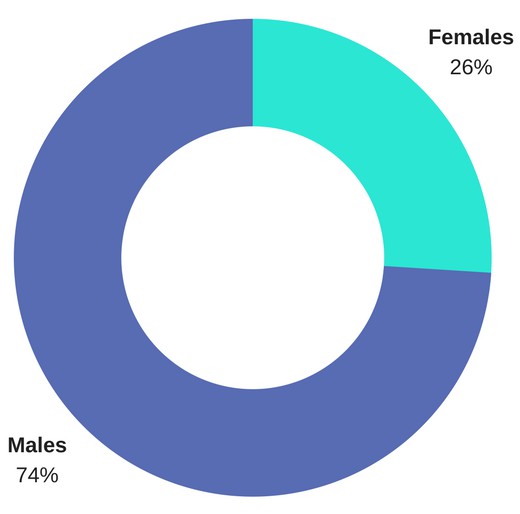 Specializations Opted by the batch of 2019-21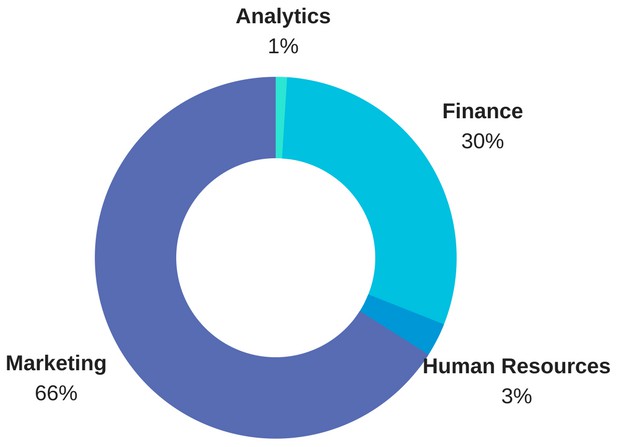 Like Every year, this year IMT - Ghaziabad has broken its own record of average CTC, number of students participated, number of companies etc. the placement drive received an excellent response from both students and companies.
The fifteenth graduating batch of 2015-16 PGDM (Executive) at IMT Ghaziabad received offers from firms located across the country.
The analysis given above has been prepared by Career Launcher experts. The information given here has no bearing on your actual score. Career Launcher does not take responsibility for any discrepancy between information in this document and actual result.