Kanak Rustagi
I was a part of CL's Classroom Coaching 2022, and this year I'm joining IIM Indore. In a nutshell, I would say that CL has given me the best mentorship that's possible, starting from the DILR prep, Quant Prep, English Prep. It's been a great journey, and there was a lot of mentorship provided to me during the interview process. I would recommend CL to everybody who's thinking of doing CAT.
Converted: IIM Indore, CAP, IIT Delhi, Roorkee, and Madras, MICA, IMT Ghaziabad
Anjali Bhardhwaj
My background is that I've done my B.Com Honours and my Master's in Commerce from Delhi University. Throughout my one year at Career Launcher, I have gained a lot of knowledge not just about the course, and the CAT prep material, but overall personality development. That helped me with my interview process as well. I was someone with a sort of weak point for quant. But over the year, with one on one guidance from my mentors and my teachers, I was able to do very well in the subject and get a very good percentile.
Converted: MICA, NMIMS, XIMB, NMIMS Mumbai, IMT Ghaziabad, IMI and FORE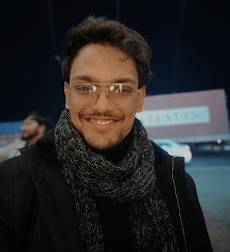 Jatin Kumar Sharma
Rajul sir and Nitika ma'am, both of them took our classes and helped a lot in developing my concept after so long. I have working experience of almost 46 months, after which studying in a regular time takes a very much effort but they made the process very easy and I finally understood all the concepts, took all the test series, and finally was able to land into a great grade B school. Thank you!
Converted: NMIMS Mumbai
Swati Chillar
I have converted my best call, IIM Calcutta with the help of mentors at CL. They have been really motivating and have provided the correct guidance and resources to help me in my prep. And I'm really thankful for that.
Converted: IIM C, L, I, CAP, MDI
Shivangi Baswal
CL has been helpful throughout my whole CAT preparation journey. Their material, and their test series I would say they helped a lot and the Sector 62 Noida mentors were really helpful, and the staff was very professional. Lastly, I would like to say, for any aspirant, know your weaknesses and your strengths and make a strategy around them and I know you will excel.
Converted: IIM-A, B and C