What After CAT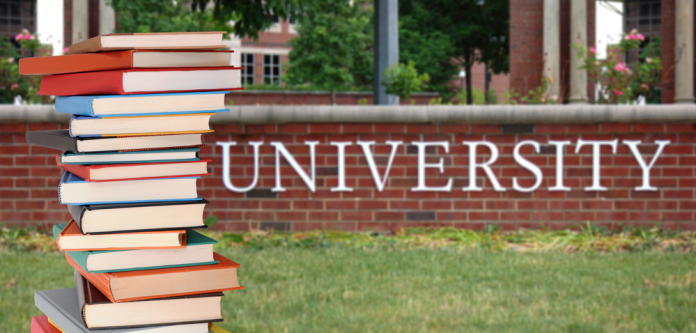 Once the CAT Exam is completed, most candidates, especially candidates who are not working, are slightly confused as to what they should be doing. The CAT Preparation becomes such an integral part of the daily routine that there is a void in the day without it. Most candidates take this as an opportunity to relax until the CAT Result declaration. However, this is not a very effective use of the time which can cost you a seat in your dream B-School if you are not careful.
But there is no need to worry yet! We, at Career Launcher, are dedicated to helping you reach your dreams by preparing you to give your best in the processes after the CAT Exam, the Group Discussion (GD), Written Assessment Test (WAT) and Personal Interview (PI).
Starting the GD Preparation
There is a very common belief that several candidates share is that getting a high percentile is a guarantee to get into the best of the B-Schools. As you might have gathered by now, this is quite far from the truth.
It is important to understand that the Group Discussion and Personal Interview is equally important for the B-School Admission and in some cases even more important. Owing to this fact, one may even argue that understanding how to prepare for group discussion and further rounds demands vehement dedication and more effort than the actual CAT exam preparation.
Therefore, it would be wise to start the GD preparation as soon as possible because the phrase 'time is of the essence' has never been truer for CAT candidates. Walk proud that you excellently cleared the CAT exam, please do, but to dodge being a fool's gold, a solid marriage between you and full-on soft skill preparation must happen. Today's hard work is tomorrow's victory, and it's better to cry happy tears and then sad ones.
Starting the GD Preparation is not very difficult as long as you follow a few basic steps:
Compile a list of probable group discussion topics. This is the first step in understanding how to prepare for group discussions. There can be several different types of Group Discussion topics.
In the initial phase, go through the current affairs topics, especially related to management or economics.
Build points and counterpoints to boost your critical thinking abilities and get yourself used to breaking down and analyzing an argument.
Join a good GD Preparation class. It is important to remember that while self-preparation can take you part of the way, the true GD Preparation with other candidates is a necessity for you to succeed.
An early start is the best way to ensure that the competition does not catch up to you. It is also a confidence booster since the GD Preparation ensures that you are always working towards something and not aimlessly looking for what to do.
Right mentor to sharpen your soft skills
One of the most significant factors during the GD/PI Preparation is the role of the mentor. Even legendary bands like "The Beatles" had their personal mentor and Guru, Guru Maharishi Mahesh Yogi to guide and hold their hands throughout their iconic journey.
The importance of finding the right mentor to sharpen your soft skills as part of your post CAT preparation is extremely crucial in understanding how to prepare for group discussion. You can always have a nice conversation with your reflection in the mirror, but when stakes are really high, i.e. your entire career, professional aid should not and cannot be optional. Seek guidance, be it an institute, be it a friend, uncle, father, mother, brother, sister, doesn't matter, if they are in the ground of the professionalism you seek, you must reach out and get the extra professional push you need to ace WAT/GD/PI round.
The ways in which the right mentor can help you are:
Help you with their experiences and knowledge.
Help you weave a story about yourself to best accentuate your personality.
Support you through the grueling MBA Admission season.
These are just a few ways in which the right mentor could help you in how to prepare for Group Discussions and Personal Interviews.
Stay immune to biased choices
You're not wrong for eying the shiniest apple on the tree. Hey, we all want the best in life, and it's completely fine to have such sentiments running beneath our skin. Now, what isn't attractive is marrying to one corner, sitting resistant to a change of heart or mind because of your initial thoughts and genesis plans. After all, a healthy change of mind is but a sign of growth.
The absolute perk of having a brilliant percentile score is getting calls from top b-schools like the IIMs, IIFT, XLRI, and more. Yes, there's always that one school which continues to be the eye candy, but are you naive enough to limit your chances to just one? There's no damage in going for different institutes' interview. As a matter of fact, you're only sharpening your intellectual blade. Keep wishing, on your knees praying, to get into your dream school but leave the optional gates open just enough for your plan-B to fall through, heaven forbid, should plan-A crumble.
Each B-School has something unique to offer and the best match for you may not be the best of the best (MICA for Marketing Aspirants). However, if the B-School matches your personality, you are much more likely to prosper. Therefore, it would be wise for you to ensure that your GD Preparation covers a vast number of B-Schools.
Conclusion
The journey after CAT is just as arduous as the CAT Preparation (in some cases, even more difficult). The GD Preparation has to begin as soon as possible to ensure that you have the best chance of getting into your favored B-School. The GD Preparation requires a huge amount of practice just like the CAT Preparation although the skill sets that are tested are quite different.
After the CAT Exam, the candidate has to start working on their knowledge base, communication skills and ability to think on their feet. The GD Preparation should help you show the colleges that you appear for why you are a good prospect.