CAT 2019 Analysis & Cut Off
CAT 2019 is expected to be of the same level of difficulty as CAT 2018. The VARC and DILR sections are expected to be on the similar lines in terms of the level of difficulty. The QA section is expected to slightly easier than the QA section of CAT 2018 but difficult than what it was in CAT 2017.
The detailed CAT 2019 Analysis and Cut Off will be updated on this page right after the exam. CL Gurus will be taking the CAT 2019 in both the slots and, therefore, you will witness the most comprehensive and accurate analysis here.
CAT 2019 Cutoffs
CAT 2019 cutoffs will be similar to that of the CAT 2018. In order to help you understand what the CAT 2019 cutoffs will be like, our academic team led by CL gurus have laid out what will be the CAT 2019 expected cutoffs in each section
CAT 2019 VARC Cutoffs
In VARC, the 99%ile is likely to be at 74 marks, and a 95%ile should be at around 62 marks.
34 Questions
24 : RC (5 passages)
10 : VA (4 PJ, 3 PS, 3 OS)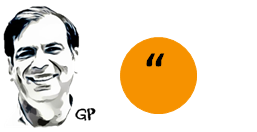 GP's Take: VARC
Read RCs using question-paper button. Choose the passages that you are comfortable with. Take the paper in a way that is most comfortable for you
CAT 2019 DILR Cutoffs
In DILR, the 99%ile is likely to be at 45 marks, and a 95%ile should be at around 35 marks.
32 Questions
8 sets with 4 questions each
Good mix - mostly questions which require R&D work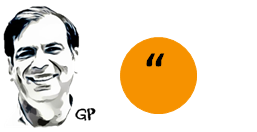 GP's Take: DILR
If you get stuck, see if you can attempt a question or two from whatever you have gathered. Don't be ambitious
CAT 2019 QA Cutoffs
In QA, the 99%ile is likely to be at 64marks, and a 95%ile should be at around 56 marks.
Higher than that of CAT 2017, Lesser than that of CAT 2018

34 Questions
Algebra : 8-9
Arithmetic : 9-10
Numbers : 7-8
Geometry : 6-7
Modern Maths : 1-2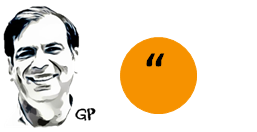 GP's Take: QA
Don't be afraid to use SQC techniques whenever possible. Revise important concepts and questions
CAT 2019 Analysis compared to previous CAT Exams
It is important for the candidates to understand the previous CAT Exams and their analysis before the CAT 2019 Analysis can be done. The analysis for CAT 2018, CAT 2017, CAT 2016, CAT 2015 and CAT 2014 are given below.
CAT 2018
CAT 2018 was similar to CAT 2017 and the preceding papers in terms of the CAT Exam Pattern. However the surprise that always seems to be prevalent in the CAT Exam happened in CAT 2018 as well with the candidates being lulled into a false sense of security. The VARC and DILR Sections were quite easy to several candidates' relief. However the twist in the tail came as IIM Calcutta held true to its reputation and produced an extremely difficult QA section. Given the difficulty of the QA section, the cut off for the sought-after 99%ile mark decreased. In CAT 2018, a score of 154 was sufficient to get 99%ile when the mark had been around 174 in CAT 2017.
| | | | | |
| --- | --- | --- | --- | --- |
| Section | Number of Questions | Number of non-MCQs | Difficulty Level | Good Attempts |
| Verbal Ability and Reading comprehension | 34 | 7 | Easy | 28+ |
| Data Interpretation and Logical Reasoning | 32 | 8 | Moderate | 16+ |
| Quantitative Ability | 34 | 12 | Difficult | 15+ |
| Total | 100 | 27 | | 60+ |
Read more