25,000 IIM calls in CAT 2017

Toppers in CLAT, AILET for 11 consecutive years

Why Career Launcher Jalandhar?
At Career Launcher Jalandhar, we have a team of professionals with years of experience in the teaching/training domain. Our objective is to ensure that all students who attend our programs undergo intensive training/coaching for all the exams. We take pride in sharing the best results of Jalandhar
CL Jalandhar - Programs
We provide extensive training programs for students. Every program is designed in such a way that nurtures students from the scrap and prepare them systematically to pursue their dreams. Career Launcher Jalandhar offers the following training programs.
CL Jalandhar - Student Testimonials
Meet our team at CL Jalandhar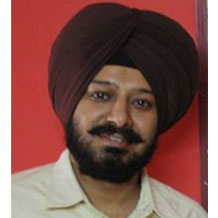 Rajvir Chohan
Rajvir Chohan
He has a vast experience in the industry, Godrej-GE being his first stint in the corporate. He has been actively involved in training CAT aspirants since the year 2000 and has personally mentored students who later made it to colleges like IIM Bangalore and Calcutta.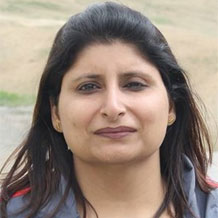 Sumeena J Chohan
Sumeena J Chohan
A PG with 16+ yrs of experience in the education industry. As a Senior Center Manager, she anchors student' issues and as an English Faculty, she puts all her experience in guiding students. She mentors students for all popular entrances such as CAT, XAT, GRE, Bank PO, SSC etc.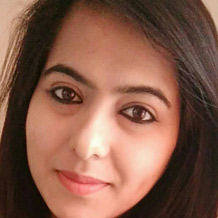 Falak Wadhwa
Falak Wadhwa
A very versatile young individual with a CSE degree. She has developed excellent managerial skills apart from being a very enthusiastic mentor. She Mentors students for CLAT/GRE/SSC and guides them to the career of their choice.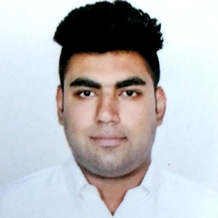 Aditya Sethi
Aditya Sethi
A Mechanical Engineer and a College topper, his area of expertise is logical and Non Verbal Reasoning for SSC/BPO/CLAT/IPM. He is a very helpful mentor and is ever happy to take doubts for the students.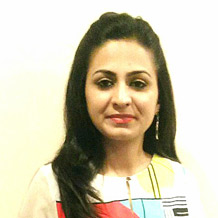 Riya Sharma
Riya Sharma
A commerce graduate and a post graduate in Public Administration, she has an experience of more than 1 year as quantitative aptitude and analytical reasoning trainer for CAT, GRE, BPO, SSC, CLAT. She helps students with current G.K preparation also.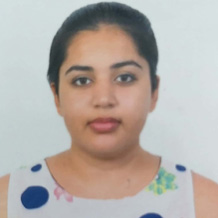 Jassimran Kaur Sachdeva
Jassimran Kaur Sachdeva
a law graduate from GNDURC, Jalandhar. She is actively involved in conducting learning activities and doubts handling of legal aptitude for CLAT/AILET students.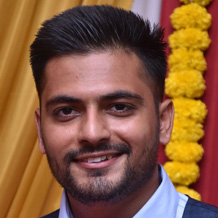 Prabhjot Saini
Prabhjot Saini
Er.Prabhjot Saini has experience of more than a year in teaching general knowledge to CLAT/BBA/HM/MBA/SSC entrances. Having cracked CDS and AFCAT thrice, Punjab Civil Services examination prelim, All India Entrance exam of Indian Maritime University(AIR 83).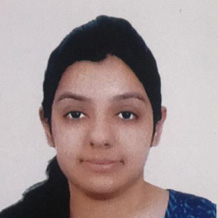 Bhavna Kapoor
Bhavna Kapoor
Bhavna is working as a legal aptitude teacher for CLAT/AILET and other law entrances for the past 3 years. An Advocate in Punjab and Haryana High Court, Chandigarh, she is a hands on mentor who has always been liked by the students for her interesting teaching skills.