Overview of the CAT Coaching Institute in Pune
Most of the students are in the misconception that only the toppers and the most intelligent students are able to crack CAT. Where does intelligence come from? Through sheer hard work. Unless and until a person doesn't practice on a particular subject or sports, he doesn't gain that intelligence. Even while playing a sport you should practice it well and when you master you apply different strategies to win the game. The same applies while preparing for CAT exams. Career Launcher is the best CAT Coaching institute in Pune that helps you to prepare thoroughly. The mentors of our MBA classes in Pune teach students how to apply strategies in different complex problems. Every student of Career Launcher is given personalized attention and given instant clarification on the queries asked by the students.
Don't believe us!!! See our Results!!!
The student's results have proved that Career Launcher is one of the top rank CAT coaching institute in Pune."
25,000 IIM calls in CAT 2017

Toppers in CLAT, AILET for 11 consecutive years

CAT Coaching institute in Pune Focusses on:
Personalized training
In-depth clarity conceptually and operationally
Building up of Aptitude
Strengthening your core knowledge and skills
Comprehensive guidance in every stage of your interview
Career Launcher is one of the best MBA classes in Pune that has a pool of experienced faculties from top B-schools. The faculties guide you through the entire stages of preparation. We are the best CAT coaching classes in Pune that offer:
Strict Classroom training
Online Lecture prepared by the top faculties for complete guidance
CAT Book materials
CAT Test series
Doubt sessions where you can clear all your doubts
The Test Series of Career Launcher comprises of an array of questions that would allow you to self-assess and understand where you lack and in which topics you are best at. The test series are prepared by one of the best faculties who have years of experience of setting CAT papers.
Why Career Launcher?
We are the Best CAT coaching institute in Pune who have many years of experience teaching students of varied backgrounds. Till now we have trained thousands of students and helped them in realizing their long-term dream of cracking "CAT". The success story that Career Launcher has crafted year after year being the best CAT coaching in Pune stands as the testimony to the amount of hard work our team puts in. The incredible results generated by Career Launcher which is one of the best CAT coaching classes in Pune can be attributed to the following:
The Best Faculty teams
Faculty availability 24 x 7 for doubt solving
Limited Strength Policy of 30-35 students.
Consistent monitoring of student progress.
Library facility
Online Lab facility.
Exhaustive study material
Exclusive online Test series
The best feature about our course is that our students get the opportunity to test themselves against thousands of CLites all over India. This makes our students ready to compete in the actual CAT exams.
CL Pune - Programs
We provide a number of training programs for students. Each one of them is designed to nurture potential and systematically prepare students to pursue, and achieve, their career dreams. Following are the training programs offered at Career Launcher, Pune:
CL Pune - Student Testimonials
Meet our team at CL Pune

Hitesh
Hitesh
Hitesh Sir is one of the most experienced QA, LR-DI faculty in Maharashtra. He has been training MBA Aspirants since early 2008, and has conducted over 10,000 hours of sessions. He relentlessly solves newer and newer content with updated methods. He appears CAT almost every year and his last QA percentile is 99.96%ile.

Vishwajeet
Vishwajeet
Vishwajeet k has been training thousands of students over last 15 year for various entrance exams like CAT, GMAT, SAT, LAW, XAT, BBA Entrance exams and other Management exams.
He also advises students on their application strategy for various B - School in India and abroad. His areas of expertise are quantitative Ability, Data interpretation, Logical Reasoning, Group Discussion and personal interviews.

Meraj Thomas
Meraj Thomas
Mentor / Motivator / Career Counselor / Management Expert Meraj is an engineer and a management professional, Career Consultant & Counselor, Business Analyst, Faculty who has been working with a range of public and private organizations fr the past 15 years.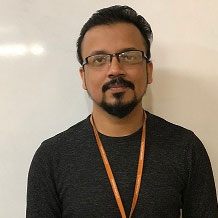 Niraj Solanki
Niraj Solanki
A trained Kathak dancer, choreographer, published writer and an accidental engineer, Neeraj's first passion is teaching. Whether it is the foot tapping on the dance floor or it is the 'repetition of articles'.

Janhvi Nanavati
Janhvi Nanavati
An ardent reader, Janhvi aspires to make her students great readers, an important aspect of test preparation. Students find her approachable, and she is particularly good at teaching the nuances of grammar and reasoning.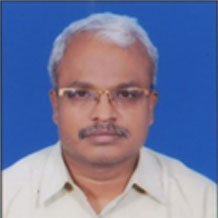 Senthil Kumar
Senthil Kumar
Senthil Kumar is renowned for his excellent memory and speed in solving analytical problems and puzzles, and for developing a number of shortcut methods for solving aptitude questions. He has 18+ years of experience.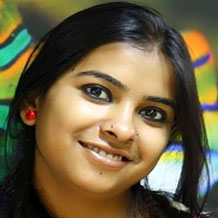 Deepika
Deepika
An eternal optimist with a "Never say 'Never'" attitude, Deepika believes in earnestly and religiously working on every single student of her class. An alumnus of ILS Pune, she loves teaching law, and more importantly, in empowering her students in facing any exam with confidence.

Priyanka
Priyanka
Priyanka has been teaching various subject of General to competitive exams like CLAT, XAT, SSC, Bank, SNAP from 3 years. helps in strategy building to Students for desired results. Her expertise in various sbjects like Economics, Geography, History, Politics and Current Affairs.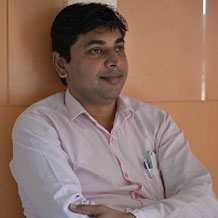 Khemchandra Patil
Khemchandra Patil
Khemchandra Patil is an aptitude trainer with more than 12 years of coaching and training experience in the fields of placements and competitive-exam training (CAT, MBA-CET, Bank-PO, and UPSC CSAT). Till date, he has trained more than 10,000 engineering students and graduates from various other streams.