25,000 IIM calls in CAT 2017

Toppers in CLAT, AILET for 11 consecutive years

Why Career Launcher, Pune?
Since its inception in 2016, Career Launcher, Pune has built a reputation for success and reliability. Our team comprises faculty members from top-notch MBA and engineering institutions. We have successfully sent hundreds of students to IIMs and other top B-schools, as well as to the top national law schools in the country. Our outstanding results, year-on-year, are a true reflection of our excellence. Apart from classroom teaching, we also counsel students on their performance; and help them improve their study pattern, perfect an exam-taking strategy, and achieve high scores.
Focus on academic excellence and technological innovation; along with deep-rooted domain expertise built over the years
Regularly updated study material, which consistently reflect any change in the exam pattern
Mocks that provide national-level benchmarking vis-a-vis a diverse profile of test takers
Training by a team of highly experienced faculty members
Personalized guidance and e-support for doubt clearing
Individual analysis for every test taker, covering every topic and section
Provision of taking tests from home at one's convenience
Individual SIS (Student Information System) account, providing access to GK updates, topic exercises, Test Gym, vocabulary building, and more
CL Pune - Programs
We provide a number of training programs for students. Each one of them is designed to nurture potential and systematically prepare students to pursue, and achieve, their career dreams. Following are the training programs offered at Career Launcher, Pune:
CL Pune - Student Testimonials
Meet our team at CL Pune

Janhvi Nanavati
Janhvi Nanavati
An ardent reader, Janhvi aspires to make her students great readers, an important aspect of test preparation. Students find her approachable, and she is particularly good at teaching the nuances of grammar and reasoning.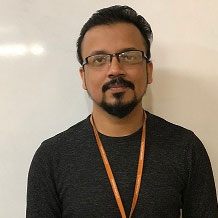 Niraj Solanki
Niraj Solanki
A trained Kathak dancer, choreographer, published writer and an accidental engineer, Neeraj's first passion is teaching. Whether it is the foot tapping on the dance floor or it is the 'repetition of articles'.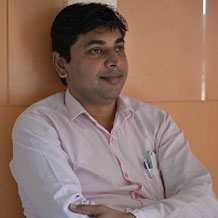 Khemchandra Patil
Khemchandra Patil
Khemchandra Patil is an aptitude trainer with more than 12 years of coaching and training experience in the fields of placements and competitive-exam training (CAT, MBA-CET, Bank-PO, and UPSC CSAT). Till date, he has trained more than 10,000 engineering students and graduates from various other streams.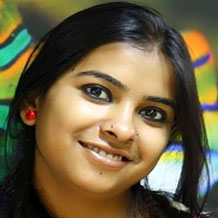 Deepika
Deepika
An eternal optimist with a "Never say 'Never'" attitude, Deepika believes in earnestly and religiously working on every single student of her class. An alumnus of ILS Pune, she loves teaching law, and more importantly, in empowering her students in facing any exam with confidence.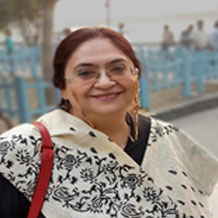 Swati Sengupta
Swati Sengupta
Swati Sengupta is an Electronics Engineer and a Gold Medalist in Management from the Indian Institute of Management, Calcutta. A veteran teacher, with 15+ years of experience, she teaches Leadership, Business Communications, and Human Resources Management at reputed MBA schools.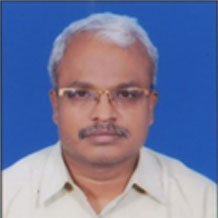 Senthil Kumar
Senthil Kumar
Senthil Kumar is renowned for his excellent memory and speed in solving analytical problems and puzzles, and for developing a number of shortcut methods for solving aptitude questions. He has 18+ years of experience.

Prashant Vashist
Prashant Vashist
An avid reader, Musician, Prashant Vashist has more than Half a decade experience of Verbal training as head of Verbal ability. Taught in IIT Roorkee , DPT Sharanpur Student for more than 3 years helping them Crack different Management Entrance Tests.

Vishwajeet
Vishwajeet
Vishwajeet k has been training thousands of students over last 15 year for various entrance exams like CAT, GMAT, SAT, LAW, XAT, BBA Entrance exams and other Management exams.
He also advises students on their application strategy for various B - School in India and abroad. His areas of expertise are quantitative Ability, Data interpretation, Logical Reasoning, Group Discussion and personal interviews.

Hitesh
Hitesh
Hitesh Sir is one of the most experienced QA, LR-DI faculty in Maharashtra. He has been training MBA Aspirants since early 2008, and has conducted over 10,000 hours of sessions. He relentlessly solves newer and newer content with updated methods. He appears CAT almost every year and his last QA percentile is 99.96%ile.

Meraj Thomas
Meraj Thomas
Mentor / Motivator / Career Counselor / Management Expert
Meraj is an engineer and a management professional, Career Consultant & Counselor, Business Analyst, Faculty who has been working with a range of public and private organizations fr the past 15 years.

Priyanka
Priyanka
Priyanka has been teaching various subject of General to competitive exams like CLAT, XAT, SSC, Bank, SNAP from 3 years. helps in strategy building to Students for desired results. Her expertise in various sbjects like Economics, Geography, History, Politics and Current Affairs.