XAT Previous Year Papers
Xavier Aptitude Test or as commonly called XAT is conducted Xavier Labour Relations Institute (XLRI) for admission into its 2-year management programs. Preparing for XAT through XAT Previous year papers instills a lot of self confidence in a candidate by putting forth questions closest to the actual test. To solve XAT Previous year papers, you must walk an extra mile to have an elaborate idea of the XAT Exam Pattern and XAT Syllabus. XAT is a qualifying criterion to pursue MBA from XLRI and its 11 member institutes, along with 140+ other b-schools accepting XAT Score. XLRI and XAMI, the test administrators of XAT, provide certain leverages to the aspirants by releasing the XAT previous year papers. XAT is conducted each year in the month of January. For 2020-2022 batch admission, XAT 2021 was held on 3rd January 2021.. XAT is one of the oldest MBA entrance exams being held in India for the last 60 years. Looking at XAT previous year papers it is considered to be tougher than CAT.
XAT scores are accepted by 100+ B-Schools in India. Some of the top institutes that accept XAT score are-
XLRI,
SPJIMR,
XIMB,
LIBA,
K.J. Somaiya
,
IMT Ghaziabad
,
GIM
,
TAPMI
etc. Every year approximately 90,000+ MBA aspirants appear for XAT which also makes it a highly competitive exam. Ideally, MBA gurus at CL suggest that you should start solving the XAT previous year papers before starting your
XAT preparation
to know where they stand in terms of accuracy. However, there are no set rules for this. Hence, if you are one of the serious XAT aspirants, read till the end of the article to know more about XAT question papers and from where can you easily download the same.
XAT Exam Pattern Over the Years
It is very important for you to understand the current CAT exam structure to draft a proper section-wise preparation strategy for CAT. The structure of CAT has undergone little to negligible in the previous years. The pattern over the years has been illustrated below for your understanding of XAT paper structure:
| | | | | | | | |
| --- | --- | --- | --- | --- | --- | --- | --- |
| | Verbal & LA | DM | QA&DI | Time for 3 sections | GA | WAT | Time for GA and WAT |
| 2014 | 28 | 24 | 31 | 150 | 20 | 1 | 20 |
| 2015 | 28 | 23 | 33 | 140 | 30 | 1 | 40 |
| 2016 | 26 | 23 | 29 | 170 | 25 | 1 | 35 |
| 2017 | 24 | 21 | 27 | 170 | 25 | 1 | 35 |
| 2018 | 26 | 21 | 27 | 170 | 25 | 1 | 40 |
| 2019 | 26 | 21 | 27 | 165 | 25 | - | 15 |
| 2020 | 26 | 21 | 28 | 165 | 25 | 1 | 20 |
| 2021 | 26 | 21 | 28 | 165 | 25 | 1 | TBC (to be confirmed) |
Also Read : XAT 2015 to XAT 2021 In depth Paper Analysis
Advantages of Solving XAT Previous Year Papers
Solving XAT previous year papers are the most important key to help you analyze your preparation for XAT and reveal your strengths and weaknesses. This will help you to set your XAT strategy to maximize your score and minimize mistakes. Given below are some of the many advantages of solving XAT Previous Year Papers:
XAT previous year papers will help you get familiarized with the XAT paper pattern and difficulty level of the sections.
Solving XAT previous year papers will help you identify which topics you need to focus on and which topics to leave out for performing well in XAT 2020.
You will easily be able to identify important topics for XAT that are asked year after year if you solve XAT previous year papers
After solving XAT previous year papers you will also be able to analyze your strategy for XAT to maximize your score.
You can easily identify your strong and weak areas by analyzing your performance by solving XAT previous year papers
XAT previous year papers are just a replica of the actual question paper and the pattern of the exam
Thus, solving XAT previous year papers is essential for you to get a desired score in XAT 2020 and to secure admission calls from some of your dream B-Schools.
How to Download Previous Year XAT Question Papers Using Aspiration.AI :
Given below are the steps how you can download previous year XAT question papers using aspiration.ai
Visit
1.Aspiration.AI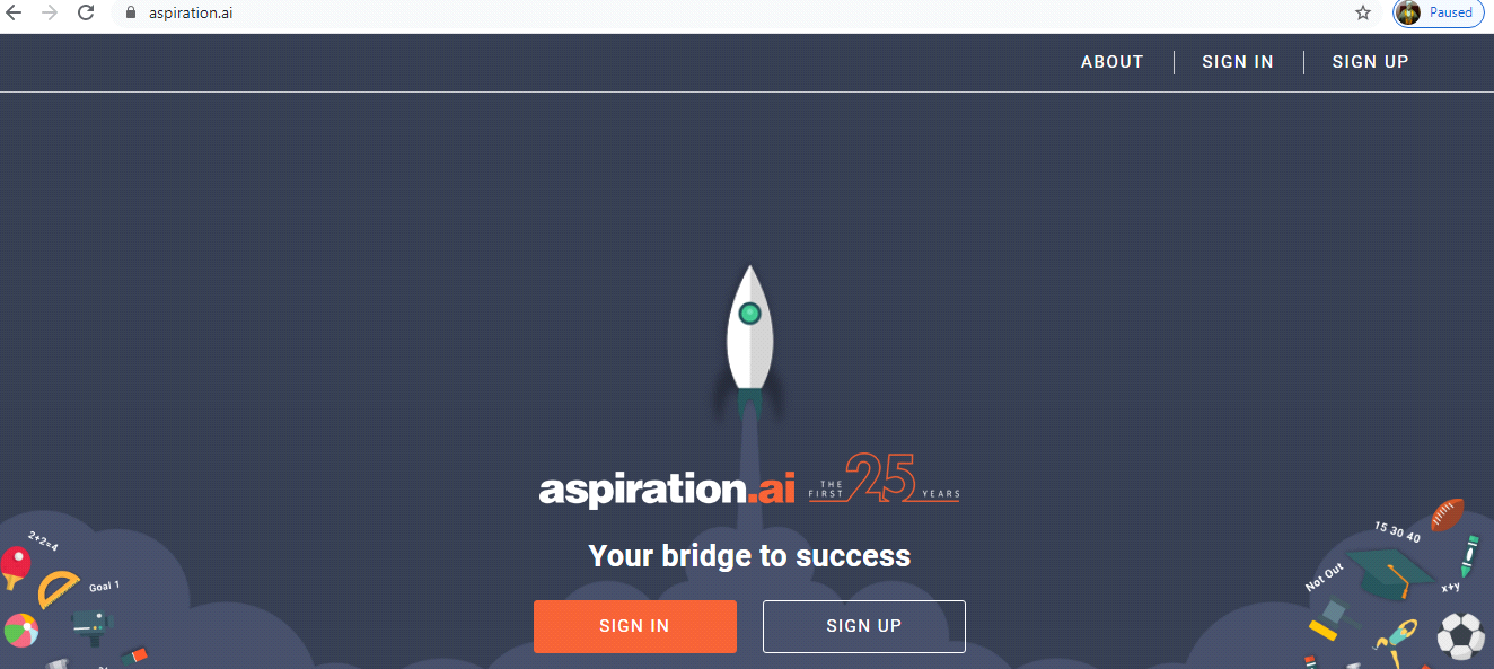 Select the type of audience
2.Create your profile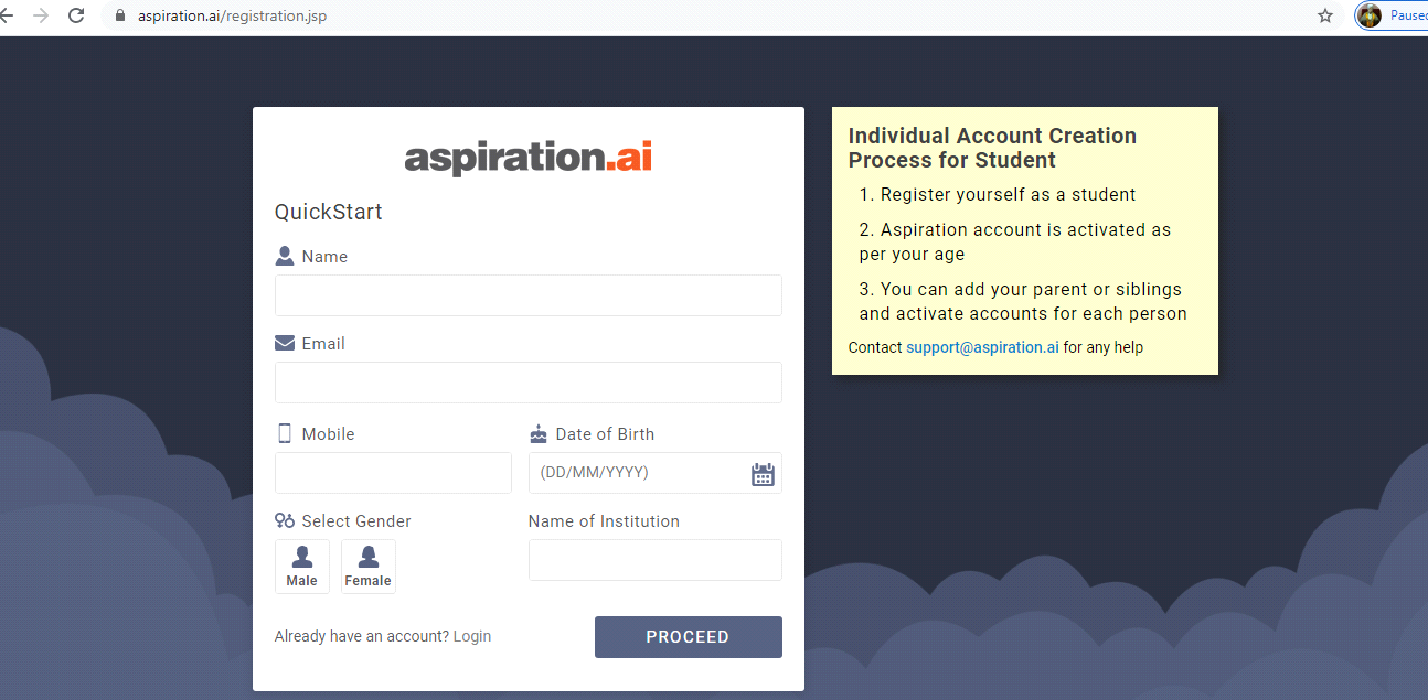 3.Enter OTP sent on the registered mobile number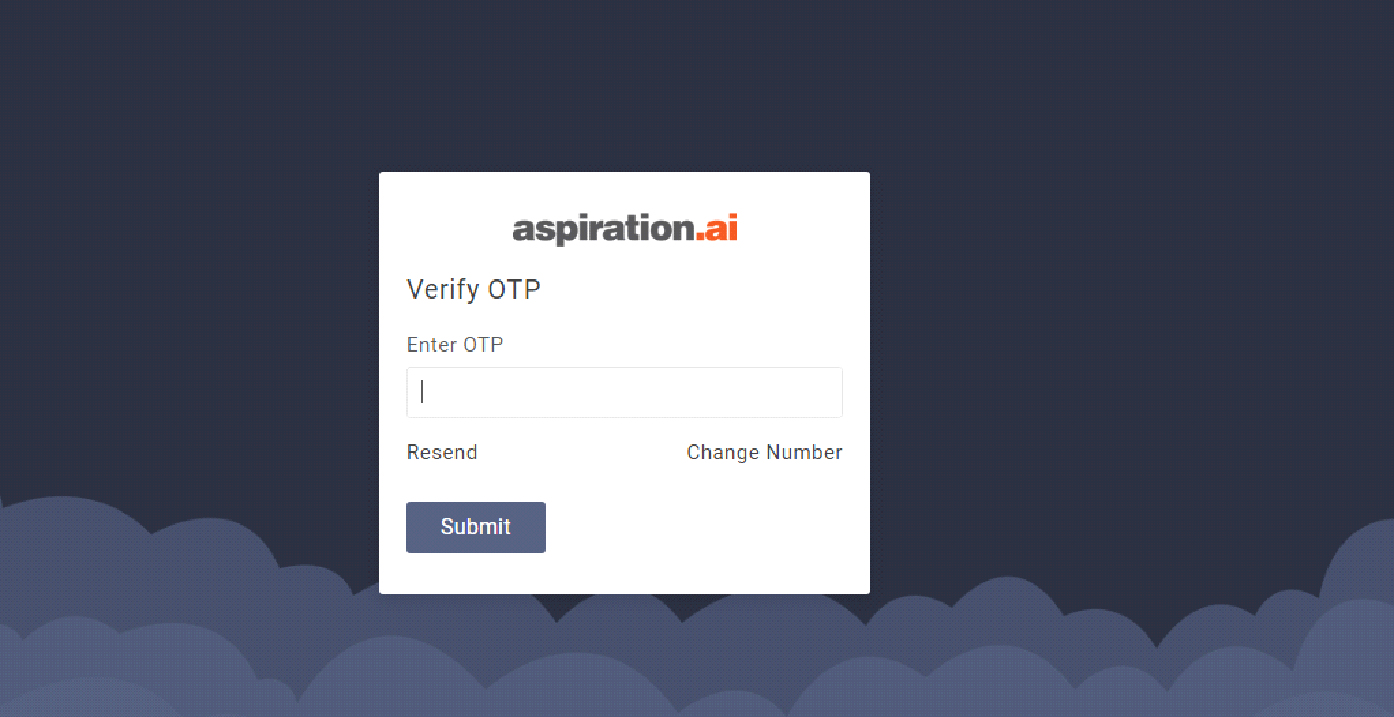 4.Read through the introduction and launch your application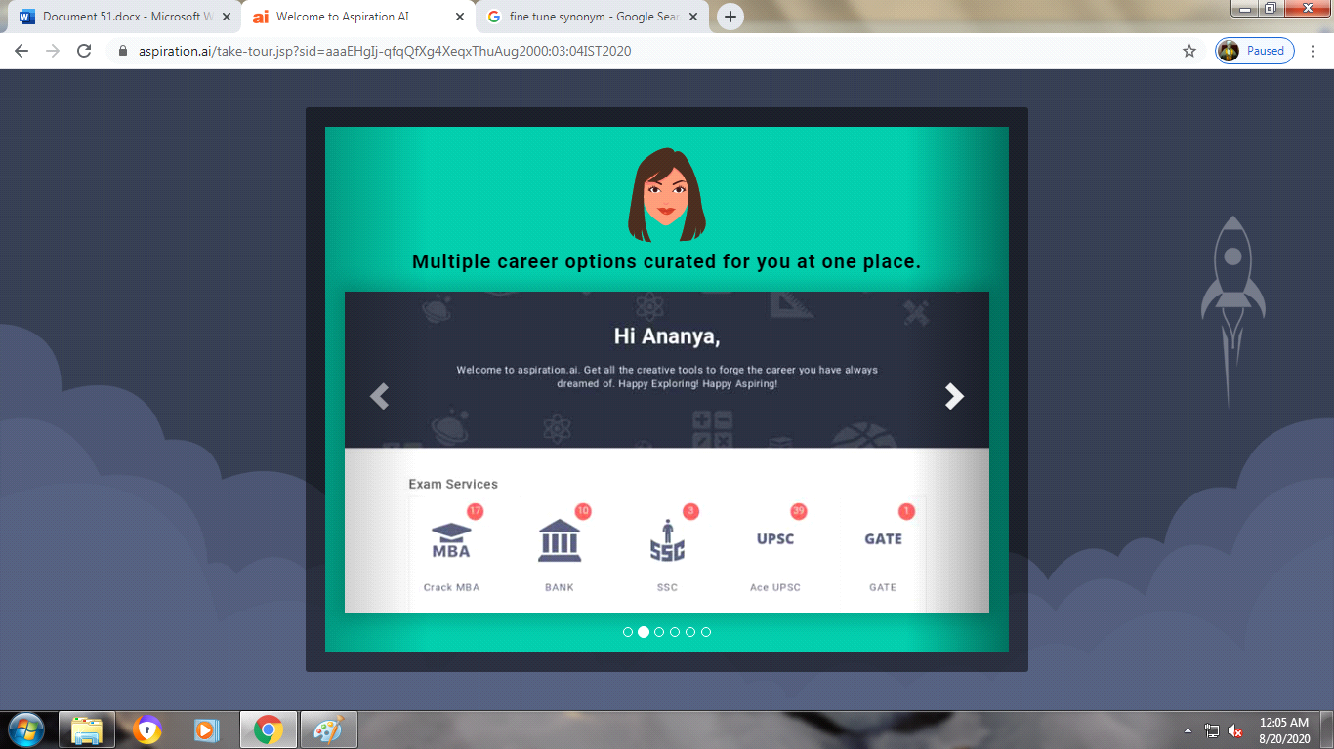 5.Click on "Crack MBA" option from Exam Services section
6.Select "tools" from the MBA dashboard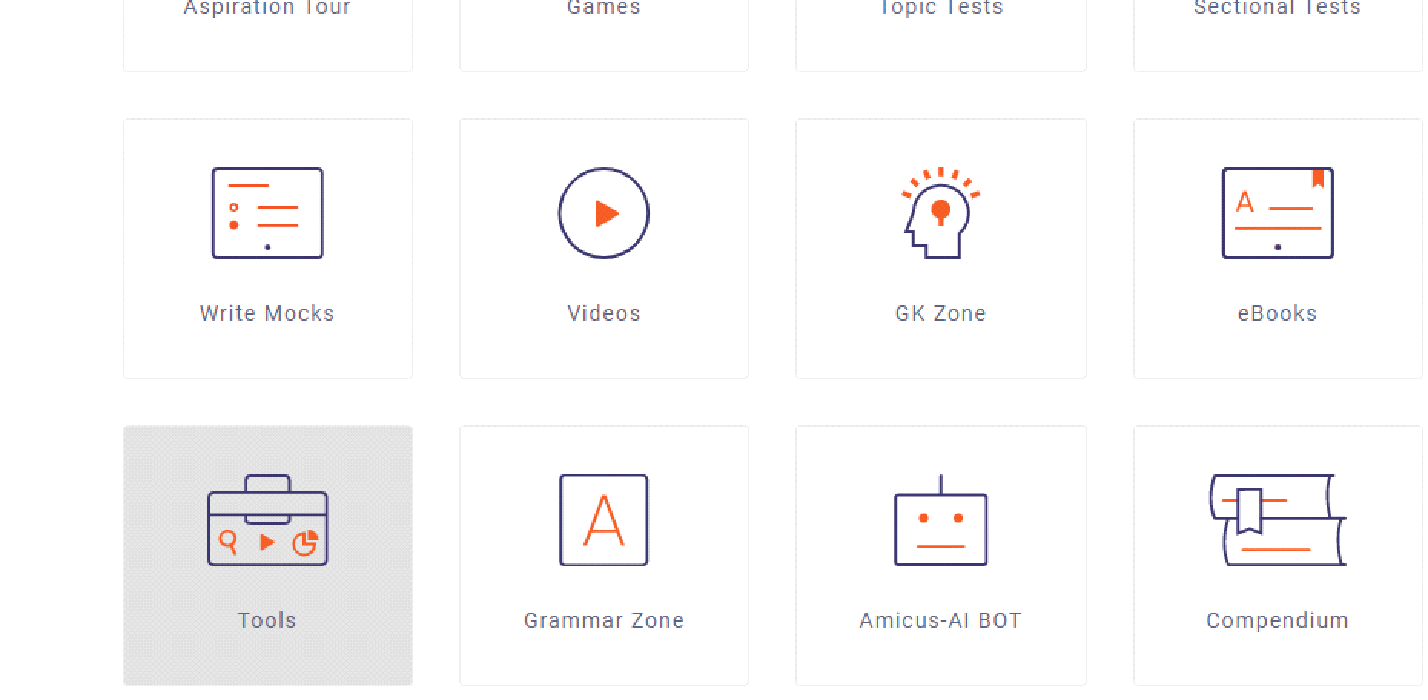 7.Select "Prev year papers"

8.Find and download all the previous year papers related to XAT and other MBA examination in PDF format

Why to use Aspiration.AI to optimize your XAT preparation?
Aspiration.AI is a creative portal designed by us which contains various tools and resources to help speed up your XAT preparation. Some of the main resources for XAT aspirants are mentioned as follows:
Previous year XAT question Papers – You can find all the previous year XAT question papers in the form of a compressed file which means there will be no hassle of browsing through the internet again and again to search for year wise XAT question papers. You can either download the pdf files or get it printed to conserve your time and energy, two most critical resources for XAT preparation.




Sectional and topic wise Tests exclusively curated by XAT veterans: This is one of the major advantages of this portal. Through Aspiration.AI, you will get access to exclusively curated question banks by XLRI faculty which means that you will be able to boost your preparation strategy within no time. Knowing the exact type of questions and practicing the same can help you set yourself apart from the rest of the XAT-crowd who buy or subscribe to a truckload of XAT preparation channels.




Major MBA exam Information regarding scheduling, dates, notification, registration, eligibility, syllabus etc. : The portal can provide you with informative updates regarding the upcoming MBA examination before anyone else which means that you will register for examination way before the deadline, know the exact syllabus, preponing or postponing of the exam, download the admit card whenever required and be well versed with all the mandatory disclosures of the test taking authorities as well as other formalities relevant to the exam.




Important Formulae for competitive exams: You can find a long elaborate pdf file encapsulated with all the important identities and corollaries. Again, you can either download or take a print out of the same. This means that you solve a question without peeping into the book and master the concepts on your own. That is how you can have one established source for all your questions.


GK section: We know that GK is A part of the XAT exam pattern. Aspiration.ai includes a wide variety of GK questions pertaining to all important GK topics constituting 20-25% of the total marks.



XAT full length mocks and solution Analysis: XAT exam mocks help you in developing a familiarity with the exam pattern and level of difficulty of the questions. This portal helps track your XAT preparation through various topic-wise and sectional mocks which are listed on your MBA dashboard which means that you can mock according to your comfort and your performance will be evaluated based on total number of questions, your total attempts and your total number of correct attempts. You can check your score and see the score of current CAT mock topper to bridge the gap in your preparation.
New users can register for free on aspiration.ai to access XAT Previous year papers along with CAT, NMAT, IIFT etc previous year papers.
All the best
Team CL