Learning Belts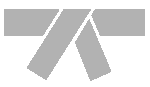 White belt : (14 hours - Starter)
This is given at the end of a 14-hour program that covers the basics of statistics, understanding of python and solving some open data problems as exercises. This belt depicts you as a person who has started to learn Machine Learning.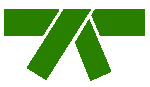 Green Belt : (35 hours - Professional)
A 35-hour program comprising sound understanding of all three elements of knowledge of math/statistics, comfort with handling python code and voice-bot coding gets you to be a GreenBelt. A 75pc assessment score is a pre-requisite for Green Belt certification. This program is delivered over a 5-day period and also counts for the in-service training in govt institutions.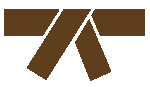 Brown Belt : (60 hours - Expert)
Usually, this level of expertise signifies that you have reached the half expertise level by expanding knowledge, learning new techniques, submitted capstone/real world problems with adequate levels of success. About 60 hours of coaching and learning with mock/masked real data and over 75 percent in assessments earns you a Brown Belt. From an academic benchmarking stand-point this is equal to completing 6 credit course.

Black belt : (120 hours - Master Certification)
This colour signifies that you have mastered all the skills enough for the machine learning world to consider you her master. An evidence of your expertise in machine learning comes from organisations and institutions seeking your guidance to solve their real world problems. From an academic institutions stand-point, this Blackbelt Master certification program would be equivalent to 12-credit points in engineering or Management.
The CL Advantage
CL has a 20 year history of making career dreams come true. Our focus is on the enabling and building career prospects. Unlike the other available online machine learning courses, our courses are classroom oriented and hands on. We offer placement assistance and internships along with the three month courses to ensure that students are exposed to industry relavant problems and ready for a career in machine learning or data analytics.