International Recruitment for Master in Management Program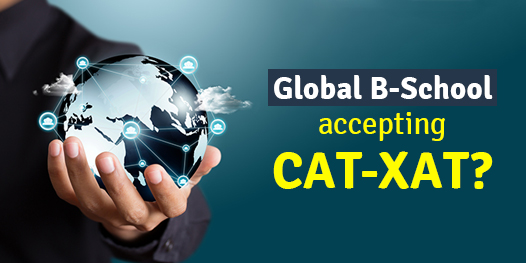 What is the SAI program?
Since 1995, SAI Programs has provided students with exceptional cultural and educational experiences abroad, offering the opportunity to enrol in some of the finest schools available to English speaking students in Europe.
What is the 'Join a school in France' program?
For more than 30 years, the Paris Ile-de-France Chamber of Commerce and Industry recruits international students to join top ranked schools in France.
With only one application, you can apply to several study programs, mostly taught in English. These programs can be long - Masters level - or short - Summer Schools.
Join a School in France (SAI) program allows an international applicant to apply to 5 top-ranking Management Schools:
Audencia Business School
Emlyon Business School
ESCP Europe
HEC Paris
SKEMA Business School
The application will be a common one for all 5 schools and there isn't a need to apply to any school separately.
Eligibility:
An applicant can apply if he/she:
Is proficient in English
Is under 30 years old
Holds a non-French degree of Higher Education obtained outside France (Licence, Bachelor, Benke)
The degree must be awarded:
By a nationally accredited higher education institution
After at least 3 years of higher education outside of France (Licence, Bachelor's, Benke)
The applicant may submit an application during the same academic year that he obtains his degree as long as he provides a certification of schooling.
Documents to prepare for the application:
Transcripts of records
Diploma or enrolment certificate
Written test (GMAT / GRE / CAT / Tagemage)
English test (TOEIC / IELTS / TOEFL)
2 letters of recommendation
ID Photo.
Resume
Passport or ID Card
LORs would be preferred if they're academic. However, if 2 academic referees cannot be provided, 1 academic recommendation letter and 1 professional recommendation letter will be accepted. If the candidate is no longer in contact with his/her professors because it has been a while since he/she graduated, then professional recommendations will be accepted.
Application fees: € 190 ( 15,200 )
Applications for the year 2019/2020 are already open.4 recruitment sessions are organized for the start of the school year in September 2019. Application to each of these sessions is done solely online and must be completed before the following dates:
| | | | | |
| --- | --- | --- | --- | --- |
| | Session 1 | Session 2 | Session 3 | Session 4 |
| Application deadline | 10th October 2018 | 7th January 2019 | 28th February 2019 | 19th April 2019 |
There will be two stages in the admission process:
Filling up of the online application form (includes uploading relevant documents)
Appearing for an interview
Apart from basic information and academic questions, here are some of the questions present in the application which would enhance the application and bring out certain aspects of the candidate:
Do you already have a professional experience? If yes, please describe your tasks and duties in chronological order
Describe your proudest accomplishments.
Describe a situation where you faced failure, what lessons did you learn from it?
How does your application benefit the 5 member schools?
Did you take part in any extra-curricular activity these past years? (hobby, non-profit, sport etc..)