V: Yes, as a matter of fact our department is relatively new, established about 5 years ago
V: Delhi does, but it's an M. Tech programme. Roorkee is unique in offering an undergraduate education in polymer Science
W: How do they feed students then, with nobody having undergraduate background in polymer?
V: Polymer Science is essentially interdisciplinary and has incoming students from chemical, mechanical, materials, biotechnology and even electronics
V: Polymers are used in electronic devices ranging from batteries to electroluminescent smart windows. This requires electronics sufficient to justify incoming electronics undergraduate students. I know because I am working on my bachelor's project on a similar project
W: That's interesting. Tell me about it. (told her. Too boring to re type)
W: Is it compulsory to do a major project?
V: In principle it is. The amount of sincerity you show is of course variable
(panelists laugh and clarify that they meant such research intensive projects)
V: I chose a research based project because:
1. If I'm doing a course, I should do whatever I'm doing with complete dedication and explore everything the field has to offer rather than taking a half hearted effort and mid way switching focus.
2. I have the opportunity to explore management in Greater depth and perhaps in a more effective manner in the time I will spend as a post graduate student. Being impatient and jumping into it right away is un called for
3. Wanted to try one last time and make sure I truly did want to abandon my field's pure tech oriented roles and take on the techno commercial aspects
W: Well thought out indeed!
M: Gave me simple differential maths to solve. Proofs of UV rule by first principles (done)
W: what's the height of Mt. Everest?
V: 8848 m before the Nepal earthquake. After that I'm not entirely sure
M: Why such an accurate answer?
V: I read it as a fact in grade 10, remember the number coz it has a ring to it. Like 8 8 4 8'
M: What other name is there for Everest?
V: I'm unsure, hence I won't answer because it's going to be a guess, lucky or otherwise
W: What's the highest peak on the African continent?
V: Mt. Kilimanjaro.
W: height? (smiling)
V: 5500 about. I don't remember the exact value coz it doesn't have a ring to it (laughing)
M: What's the difference between the two mountains geographically?
V: Equatorial location of Kilimanjaro and the fact that it was a dormant volcano. I've seen the top of Everest when I was 5 and had gone to Nepal with family. It was beautiful :)
W: You remember?!
V: Some memories are so powerful that you can't forget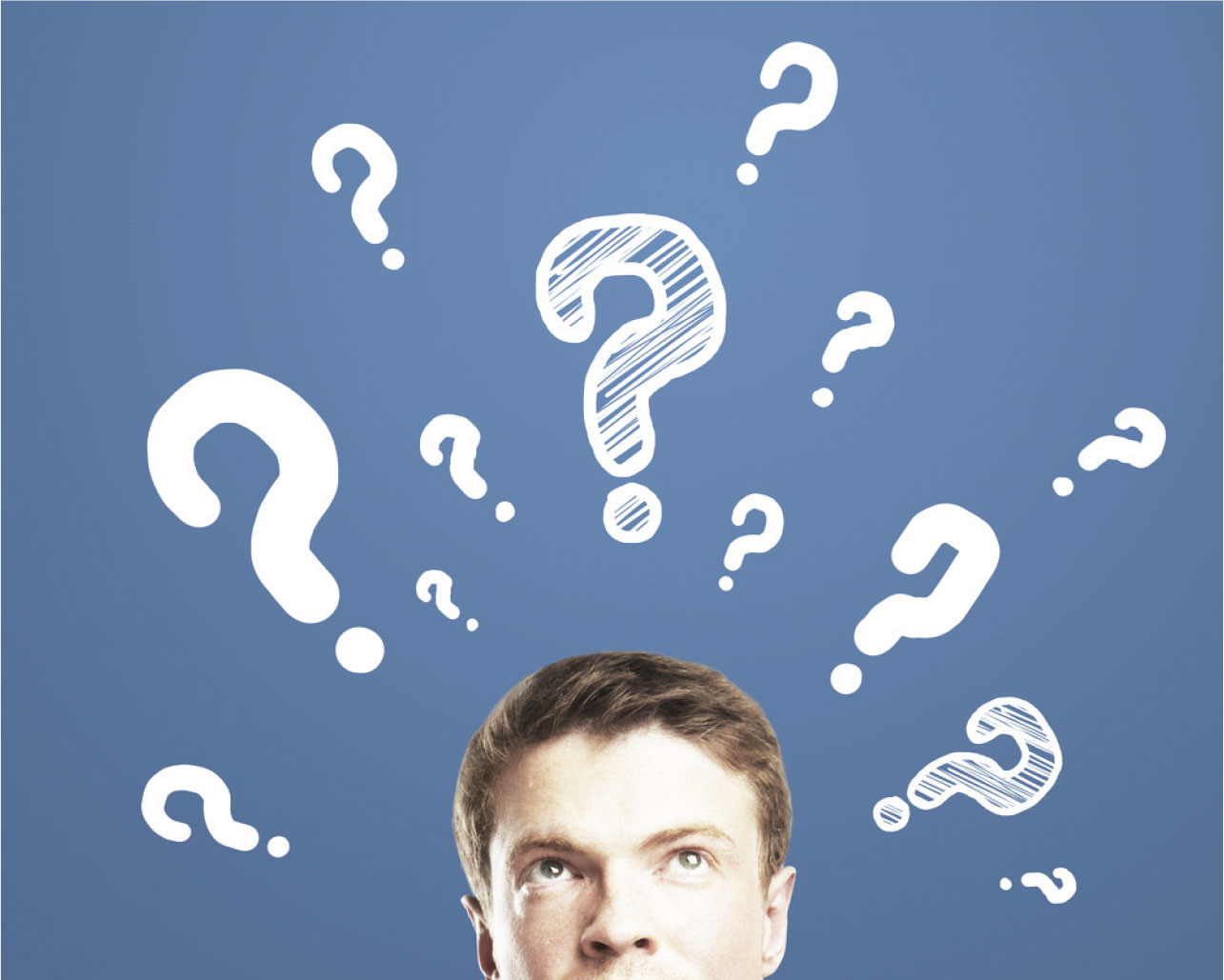 W: What distinguishes polymers as materials?
(really boring too common answer)
M: Questioned on barrier properties of cling wrap (minor project topic for me)
W: You're very good at polymer Science. Go for an MS
V: I'm more into techno commerce than technology research... I will make a terrible researcher
M: How do you know you won't be a terrible manager?
V: I feel comfortable with costing/operations /accounting etc. but then the real reason is that I can sense it. I've held PORs before at college and nothing comes close to the satisfaction of delivering value greater than expected while ensuring that the show goes on despite background speed breakers.
W: That's all. I really enjoyed talking to you
V: (hesitation) okay ma'am. Thanks
M: Were you expecting something different? You seem disappointed!
V: I'd prepared for a lot of current affairs and GK questions..
W: Who's the prime minister of India
V: Narendra Modi
M: Okay. NOW that's all
(then I start to leave)
W: Shukla! Where from? Gujarat or UP?
V: Kanpur, UP
(both of them smile and I leave)
IIM BANGALORE
One lady prof -Fin.(L)
One alumnus (A)
One prof - OB and HR (M)
L: 1) What's your first name? Bhanu or Harish?
Me: I told there is no first name as such and told how my parents named me.
A: 2) Do you believe in astrology?
Me: No
L: Describe yourself in two sentences.
Me: Told hardworking, dedicated. Honest and I give true feedback all the time).
L: what feedback you gave during Maggi crisis.(told)
L: what do you do at work? ( explained)
L: one more question on my work ex. (Told)
A: Do you have any ERP system for maintenance?
Me: We have SAP
A: How do you schedule and decide on maintenance ( explained).
M: what do you think about Amaravathi ?
M: what do you think about the land pooling?,( gave my view point,)
A: in two words , answer your dream company and role ?
(told TAS, She didn't ask about dream role).
M: Why not nestle?
(nestle won't recruit me again ,as I will be leaving the company for MBA)
M: Why not unilever?
(a good company , but I prefer TAS).
IIM CALCUTTA
Interview Panel (Young Prof-Y, Medium Prof-M, The third prof was missing throughout the interview)
Y: Introduce yourself?
Me: Started crammed up intro. While I was telling about my parents' profession, I said they work in core sector MNC's.
M: What is a core sector?
Me: Sir a sector in which manufacturing of basic items takes place for e.g. Mechanical sector, Chemical etc.
M: Suppose I'm Bata and i manufacture shoes am I in the core sector?
Me: No. This is more of consumer goods sector.
M: Agricultural?
Me: Primary Sector(Starts laughing says now another sector has come up)
M: Which of the following will fall in the core sector? Plastic making industry or plastic products making?
Me: Plastic making. (Seemed satisfied)
Y: Can you draw the graph of e raise to mod x?
Me: Sure. Drew the graph.
Y: Give me a mathematical application as to where symmetric graphs are used?
Me: *Thought initially* If we carry out any operations in the positive domain we can apply the same in the negative domain.
Y: Why MBA?
Me: Want to join my family business. Explained about the business.
M: So don't you want campus placements?
Me: Would like to work for some time maybe 1-2 years. So that I could implement things in my business.
M: Why should a company hire you for 1-2 years?
Me: Said I'm hardworking, flexible and contribute to the whole in whatever time possible.
M: After five years where do you see yourself? Which city? Job? Dating which girl? (Panel had a hearty laugh)
Me: In Pune handling my business, dating a girl I would want to marry because I would like to settle down. (Both of them laughed again)
M: Sanchay we feel you have been already placed in your business? Your father will anyway recruit you?
Me: Sir I believe in reaching the goal by taking the right path. Be it after 5 years or after 10.
Y: Your percentile? Other calls?
Me: 99.67 (A-Fabm,C,L,I,K,S)
Y: Why did you fill fabm? Has no connect with your goal.
Me: Sir I filled the form just for the sake of it. Had only two questions regarding why fabm etc. I don't wish to join the programme.
M: When is the interview?
Me: Sir 22nd Feb. Actually I won't be able to attend it as well as I have my mids.
M: Have you sent them a letter stating so?
Me: I will I'm the coming week.
M: Thank you sanchay.
IIM LUCKNOW
PI: Two panelists- P1- Female 60 years( scary eyes)
P2: Male 50s
P1: So Varun, What would you like to tell us?
Me: Told about my background, father's profession. She asked about the places where I have stayed and my schools. I also told about my internship.
P1: You are talking about Ethiopia but you worked from Munich. How is that possible?
Me: That is what I meant when I told you that Tech University Munich was doing consultancy for Ethiopian government
P1: Ok so what are the Human Development Index parameters?
Me: Literacy rate, Life expectancy and GDP
P1: so go on
Me: Went on explaining her the complete work and finally ended by saying that I did linear regression and applied some probabilistic models ( I just used basic probability but I mentioned the word models just in flow).
P2: All through this time he was going through my form suddenly on hearing about probability he became excited. Asked me about the different probability density functions.
Me: uniform, normal , Poisson etc.
P2: Asked about mean and variance of uniform distribution. Also asked the density function of normal distribution and asked to plot the graph
Me: answered correctly.
P2: Suppose we fold this symmetrical graph about the y axis and bring it only to positive x axis what will the equation become?
Me: Sir it shall remain almost the same but a factor would be incorporated in the function.
P2: What factor? How will you find it? Can you integrate the function?
Me: Sir it cant be integrated but I know certain properties like the distribution function will be between zero and one and the area under the curve is one.
P2: So what shall be the area under new curve?
Me: Half and so the factor will be 2.
P2: Seemed happy. He wanted to help me derive the factor, so was satisfied..
P1: What do you know about Japan?
Me: Ma'am I know a lot of things about Japan..may I know the context?
P1: Earthquake resistant buildings.
Me: I don't know the technicalities but whatever they do, its amazing.
P1: You shoud know about India do u?
Me: Yes ma'am. Went on explaining her design of bridges and foundations. Completed by telling her that I wasn't very comfortable with structural engineering and hadn't studied structures for last 2 years but I wud be happy to answer anything about waste management or water resource management.
P1: What are green buildings?
Me: Eco friendly and sustainable,.told about stack height, plumes, solar power, earthquake resistance, air conditioners usage etc,
P1- seems satisfied.
P2 looks at P1 and nods..Thank you
Me- is that it?
P2- any other calls?
Me- Sir all..we both smile.
P2- Where and wen are the interviews?
Me- Answered and asked for feedback which could be useful in further interviews.
P2- Good..it was a good interview.
Me- pleasure meeting you sir...
IIM KOZHIKODE
There were two male professors in their 40s. Lets call them P1 and P2.
P1 called me in. (Laughing)
I wished both of them.
P1: So what were the students outside saying about the interview?
Me: They were saying that it's a very chilled out interview and the panel is in good mood.
(P1 and P2 laughing.)
P1: So what would you prefer? A chilled out interview or a stressful one?
Me: Sir, obviously everyone would prefer a chilled out interview if given a choice. So would be the case with me.
(Both laughing.)
P1: So lets have a 'Chilled out interview'.
P1: So you are an economics graduate. Do you know about Keynes?
Me: Yes sir. John Maynard Keynes. He gave his theory on consumption in 1930s. Basically his theory comprised of three conjectures.
P1: So what were the three conjectures?
Me: Told
P1: Can you draw the IS-LM curve and show the point of equilibrium.
Me: Done
P1: Asked me about a point on the diagram and its relevance.
Me: The point signifies that goods market is in equilibrium but assets market is not. At that point there is excess supply if money.. (and so on)
P1: Can you tell me what would happen to IS-LM curves when government expenditure is increased.
Me: Drew the diagram and explained the entire process.
P1: But why would the interest rate rise in this process?
Me: Explained.
In between a waiter came and P1 ordered Chai and Paneer Pakoda.
P1: So do you follow international news?
Me: Yes sir, but not that avidly.
P1: Tell me three important happenings in the Last two years.
Me: Told.
(I mentioned about China's slowdown in my answer. So he interrupted and asked me to explain in detail why did that happen.)
Me: Explained with complete details.
P2: Can you name five countries in South America?
Me: Portugal, Argentina and Brazil.
(Don't know why but couldn't recall remaining two at that time.)
P2: Do you know who won Copa America last year?
Me: Sorry Sir, but I don't follow football at all.
P2: So can you tell me how many centuries has Virat Kohli scored?
Me: Sir, he was in news recently for having broken Sachin's record of scoring the fastest 25 centuries. So as of now he must have had 25 or 26 centuries.
(Both laughing)
P2: Can you name three cities in Kerala?
Me: Tiruvanthapuram, the capital of Kerala. Then Kozhikode. And another is Konnam. Told about the mythology associated with Konnam regarding Kerala being called God's own country.
P2: So what's famous about Kozhikode?
Me: IIM Kozhikode.
(Both Laughing.)
Then I added that NIT is also there in Kozhikode. It's called as NIT Calicut which used to be Kozhikode's older name.
P2: (Smiling) Okay. Thank you. You may leave now.
Me: Thank you Sir.
(And left the room).
IIM SHILLONG
There were two panelist, lets call them p1 and p2
P1: So you sing?
Me: No sir
P2: You have written that you have won a prize
Me: When i was in 6th std, i won a prize. I used to sing then.
P1: You were in NSS, what did you do there?
Me: We organized, health check up camps, legal awareness campaigns..
P1: How much time did you spend on it?
Me: Post college at least 2 hours.
P1: What did you do?
Me: We ran an adult literacy campaign
P1: What is an adult literacy campaign
Me: Where we opened class rooms for all construction workers to become literate.
P1: Do you know government conducts adult literacy campaigns.
Me: Yes I am aware that programs are run by govt as well.
Tell me about it:- sir we went to Indian institute of adult literacy where we were directed to Jamia Milia's continuing education program and from there it began
P1: Then he said of two program names and asked what do you think they are
Me: Government programs for promoting literacy
P1: These are for adult literacy.
P1: Tell me something about your start up
Me: Did
P1: How is it a start up?
Me: Because its new and though not technologically new. We are changing the way business is done in our industry...
P1: But people involved have established business
Me: That s is separate from mine. For operations we are working under them for now, in process to become independent.
P1: have you heard about start up India, what is it?
Me: Told
P1: RBI policy for start ups?
Me: Haven't read it sir
P1: Who is the governor?
Me: Mr. Rajagopalacharya, i think i have got the name wrong.
P2: With my mark sheet in hand.
Which subject did you like the most?
Me: sir, with a subject chosen as the only option given by parents, no special liking.
P2: yes i know this answer. But still.
Me: I read real analysis a lot. Most of how it developed, history and the philosophy. It helps me with my start up my scores might not reflect it however.
P2: you liked mathematical physics?
Me: i did, don't remember much on it
P2: said some theorems..
Me: smiling and said none
P2: differential equations
Me: i told him what i remembered.
P2: write an equation and give me real life example of how to apply it
Me: took the notepad, wrote an equation. Explained what am i doing
P2: asked more on the application
Me: explained all i could
P2: what project did you submit?
Me: we bought the project then.
P2: you can even buy degrees now, ever thought of that?
Me: no. Was not required...working on the equations.
P2: what are you doing?
Me: showed the note pad
P2: which year did you graduate?
Me: 2012
P2: Let it be then...he was smiling and surprised
P1: she worked in Wipro
Me: yes sir.
P1: what does your designation mean.
Me: i told them
He was smiling still.
He said thanks for the interview. Take some candy. I apologized for my phone ringing during the WAT. Explained why i carried my phone. He smiled and said. We already deducted your marks for the same. Asked me to relax.
SP JAIN
Group Interview 1 :
3 Fin, 1 IM, 2 Marketing guys
Panel : 2 Male members
Had questions about NPA'S , what is capital budgeting, how will you manage your role at e commerce industry, Challenges to banking sector.
The 5 of us cleared the round.
Group Interview 2:
3 Finance, 3 Marketing guys
Started with Fair & Lovely : Whether it's ethical to sell this product ??
I started with giving examples of how Indians are fond of white skin and consider white better than black.
Then defined that cream purpose is to moisturize skin or provide better vitamins to skin rather than changing the skin tone.
Got lot of counter on this.
One candidate presented her case as white skin offers you confidence to participate in this world and access to better opportunity.
I countered her with that it is our personality and confidence which takes us forward rather than our skin color.
Gave example of Nelson Mandela and Barack Obama.
Then interviewer gave us the fact that Unilever is being criticized for its beauty products. Study claimed that poor people are rather investing in beauty products for their daughters rather than investing in her education.
Someone gave the solution of increasing the price so that it caters to luxury segment.
I countered that we cannot stop someone from buying our product. If he can't afford it, he may take credit from someone to buy that. That's what happened in Financial Crisis of America where subprime people were given credit to buy a product outside their reach.
Also the idea of increasing price will lead to decline in market share.
Discussion went on these views. I was countered by interviewer many times. Same was for other candidates as well.
XLRI - BM
There were two panelists. One was nice and friendly (P1) and the other was well not too receptive to my answers(P2).
P1: You don't look well, are you fine.
Me: I'm fine, just hungry(hadn't eaten anything since morning)
P1: Well you are in luck, there would be refreshments coming in.(while laughing)
Me: (I just smiled back)
Just at that time, someone came in with the refreshments. They offered it to me, which I refused very politely.
P2: Don't you think it is rude when your interviewers offer you refreshment and you turn it down?
Me: Is it? (I was genuinely confused)
P1: (to P2) Don't make her nervous. I told him it is fine, and that I wasn't nervous.
Both then asked me a few questions about the questionnaire I had filled. I answered them.
P1: In the past two years give us an example where you have managed conflicts.
Me: I don't have any arguments with my friends, but they do call me in as a mediator.
P2: So, you don't have fights with your friends?
Me: No
P2: Don't you think it is abnormal? I find it very abnormal that you don't have any conflict of interest with your friends.
Me: ( I just gave him a blank look)
P2: The fact that you don't argue with friends, doesn't it mean that you easily comply with other people's wishes? That you could be called a doormat?
Me: I have never been called a doormat and I am not a doormat(I got offended). I empathize easily with others, and since I understand their point of view so we come to an understanding.
P2: It is very difficult to digest that you have no arguments whatsoever with people.
Me: I do have arguments with my family members. But then all of us do.
P1: Finally something interesting. Tell us more.
Me: My mother called me unpatriotic yesterday, when I said that sedition charges should not be slapped on Kanhaiya.
P2: Did you do anything to convince her?
Me: She is very difficult to convince. She is a regular watcher of Arnab Goswami's program.
P1: (laughing)Yes, the mothers of our country are being doctored by Arnab goswami and the likes. What do you think should be done for this?
Me: Media sensitization should be done. They should understand that media trials and holding kangaroo courts on their show is not the way to go about it.
P2: Supposing you are the HR head of Times Now. You know that sensationalizing of news is not correct and that your star performer is indulging in the same. How would you handle the situation.
Me: I'd talk to him about it.
P2: Have you seen the show, does Arnab let anyone talk?
Me: Not exactly.
P2: So, if he refuses to talk to you again, what would you do?
Me: Try talking to him again.
P1: What if the producer of the show also asks you to stop bothering him, what would you do now, knowing that it goes against your morals?
Me: (I thought for a while) Ideally I should tender my resignation.
P2: So, why aren't you?
Me: I dont think its going to serve any purpose. For instance, one of the Zee producers of the show quit, but that didn't have any effect on the show.
P2: But you could quit the show and do something from outside the organisation.
Me: Like what? Speak against the organisation? But isn't that unethical?
P2: No Ma'am, it's not unethical.
So what would you do now?
Me: I'll give in my resignation if all else fails as I don't want anything on my conscience.
P1: So, what would you do after that?
Me: I don't know, Sir. Since, I'm not in that situation I can't think of anything now.
P1: Ok alright.
P2: Why should we choose you for our HR program? Given the half yes and half no argument given to conflict management.
Me: Sir, I'd bring versatility to the program.
P2: That is a very generic statement.
Me: No, Sir. It is not. I don't think there are many people with my kind of academic diversity. And who knows I might even set an example for others," to follow one's heart and not to give in to societal conventions".
P2: But how would you contribute to our program. You don't even argue with people on anything?!
Me: But Sir, I want that. I need constant debates and discussions.(I was very vehement when I said that)
P2: Alright. You may go now.
I thanked both, shook their hands and left.
My advice to the people who are going to give the interview is: be yourself. Be modest, grounded and self assured. Treat the interview as a discussion. And give it your best shot. Most importantly, when in doubt --> smile.
XLRI – HRM
Interview: 2 male prof. 1st in mid 50s and 2nd in mid 30s.
1st: What u do after leaving the job in July. Tell me in chronological order.
Me: explained
1st: What factors u consider to decide about coaching institute?
Me: More personal guidance, monitory benefit, good connectivity to metro.
1st: Do the mock provided are similar to actual test? How do they decide?
Me: explain.
1st: What is the benefit of sample mocks like actual exam?
Me: explain.
2nd: How u differentiate between urban and rural customer?
Me: We don't differentiate. We just looking for their needs and suggest the product as per their needs?
2nd: Are their financial requirements different?
Me: Explain about monthly EMI and half yearly and yearly EMI scheme for rural customers as per their needs.
1st: Which is better half yearly or annual?
Me: Half yearly. Because NPA can be tackled after 6 months.
2nd: Full form of EMI
Me: Monthly installment but forgets what E stands for.
2nd: How rural market different from urban?
Me: Explain about illiterate customers and dependent upon some influential persons for guidance.
2nd: How u tackle them
Me: We woo the Influential customers by some monetary benefit or by giving them recognition in events organized by company.
1st: What if customer extensively used d product den default the payment? Will finance company seize the vehicle?
Me: no it is loss for the company. So company rope in the guaranter and tried to renew d loan or ask for the payment.
IIFT
The panel: Three professors
M1: Male. Around 60 yrs. Possibly a prof of Economics.
F1: Female. Around the same age.
M2: Male. Middle aged.
F1: Have a seat Prateek. So I see you have worked for Deloitte. It's a good company.
Me: To just make things clear, I have left Deloitte on December 28.(Had not mentioned this in the form as had not joined till the time of submission of form)
F1: Reason why you left?
Me: Told.
F1: What did you like about Deloitte?
Me: Told.
F1: What is the new company into? What is the background of the owners? How long ago was it established?
Me: Said Web dev, Owners from Sapient. 2 years.
F1: Did you face any setbacks in Deloitte?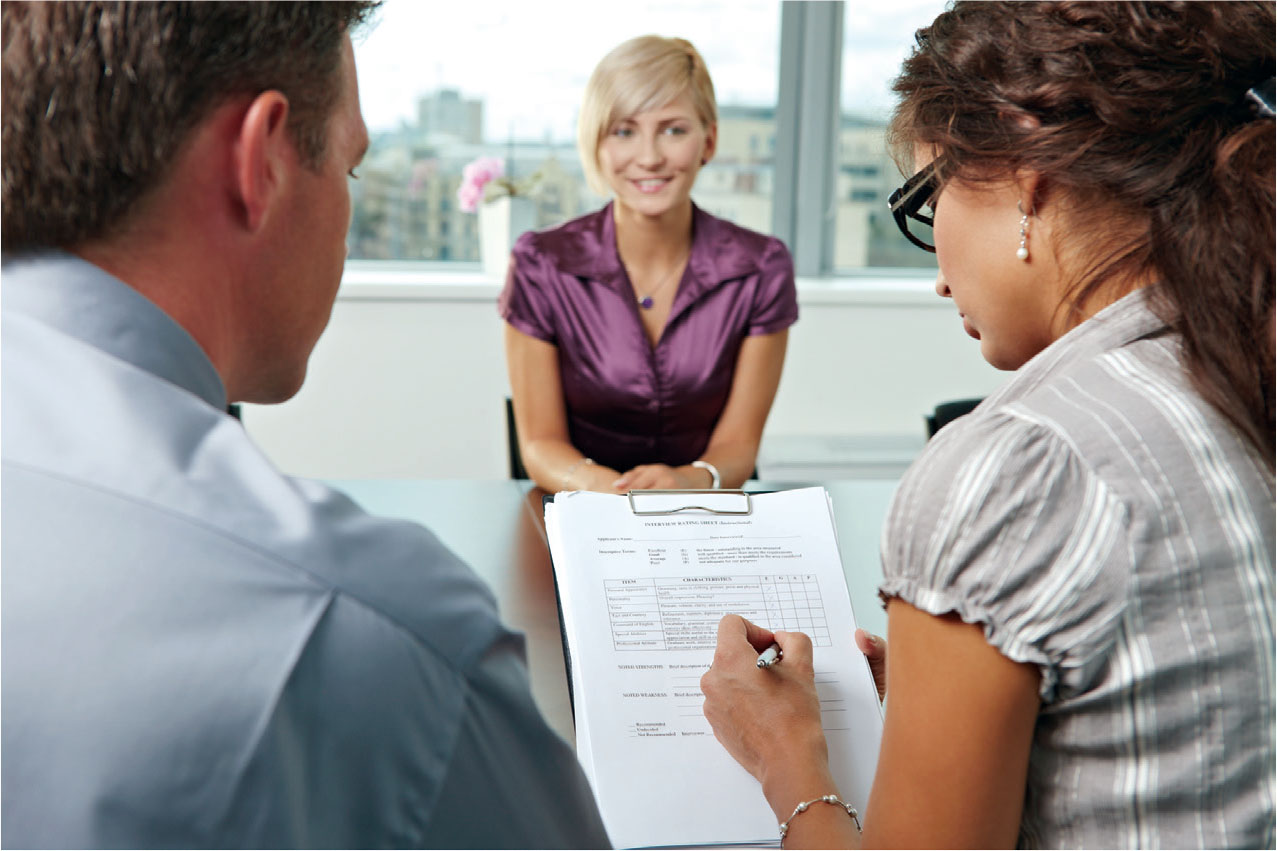 Me: Again told them that work wasn't very challenging. Felt was getting comfortable. So left to learn more. Salary was good, everything was great.
F1: How was the experience of other people in Deloitte? Were they happy there?
Me: Told there was a lot of attrition from our department. Told depends on the situation. A friend wants to work for the salary as his financial background is not very sound. Told mine was not the case.
M1: Did your parents put any pressure on you?
Me: Not at all. Have been lucky that way. Told had pursued cricket, photography, gymming and fitness. Had full support.
M1: So I see you had taken Non medical with CSE in 11th. You know about a thing that is to happen on Feb 29?
Me: I said Budget.
M1: What is a budget?
Me: I said statement of incomes and expenditures.
M1: You know stuff about economics?
Me: Said I had studied a lot for interview prep. I can deduce things as to why this is happening, why the steps taken etc.
M1: There are two kinds of taxes, regressive and progressive. What are they?
Me: Said I had read this regarding GST and how our tax policy is regressive and GST is not.
M1: What are direct and indirect taxes?
Me: Told.
I could sense I was going wrong somewhere here.
M1: Say a matchbox has 50p tax on it. Is it regressive or progressive?
Me: Said it's regressive.
M1: A poor man and a rich person pay the same tax. Does regressive and progressive have something to do with that?
Me: Said I don't know sir.
(These are experiences of the students as reported by them after their encounters. )
Asked others if they have any question. They said no. They said thank you and I left.